School Standouts: Attendance clerk, single mother of 6, goes above and beyond despite hardship
ACTON, Calif. - It's one of the hardest jobs in the world — it's not in a board room, an operating room or a courtroom — it's called being a mom. It doesn't come with instructions or a manual, and some moms never get a day off.  
Brianna Taksony is an attendance clerk at High Desert School in Acton. She's also a single mother of six children, all of whom attend the Agua Dulce Unified District, and all with commitments, practices and games.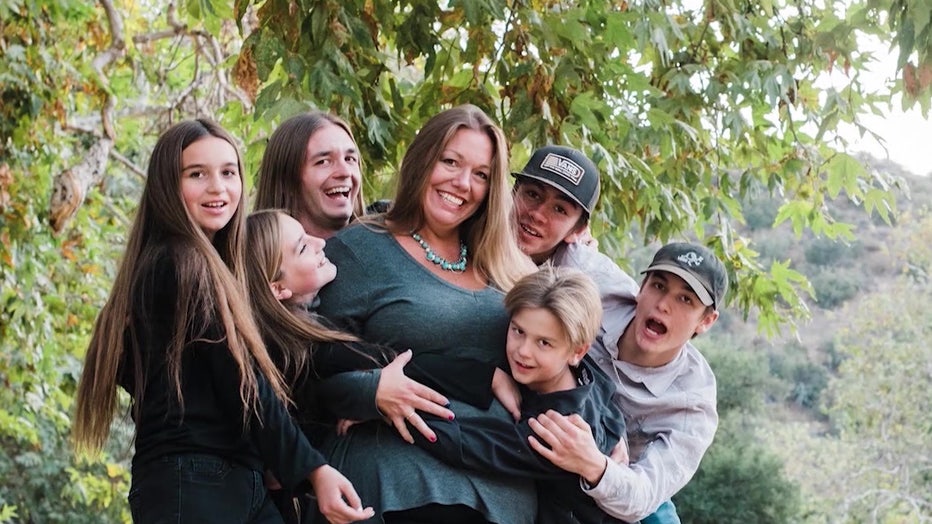 When her daughter Olivia needed help with a science project — Brianna was there. When the girls needed a cheerleading coach — Brianna raised her hand and her voice. When Cienna competed to be Young Miss Acton — Briana became the driving force. When the boys needed a baseball coach — Brianna stepped up to the plate.  
And that's not all! Brianna is also the voice of the Vazquez High School Mustangs.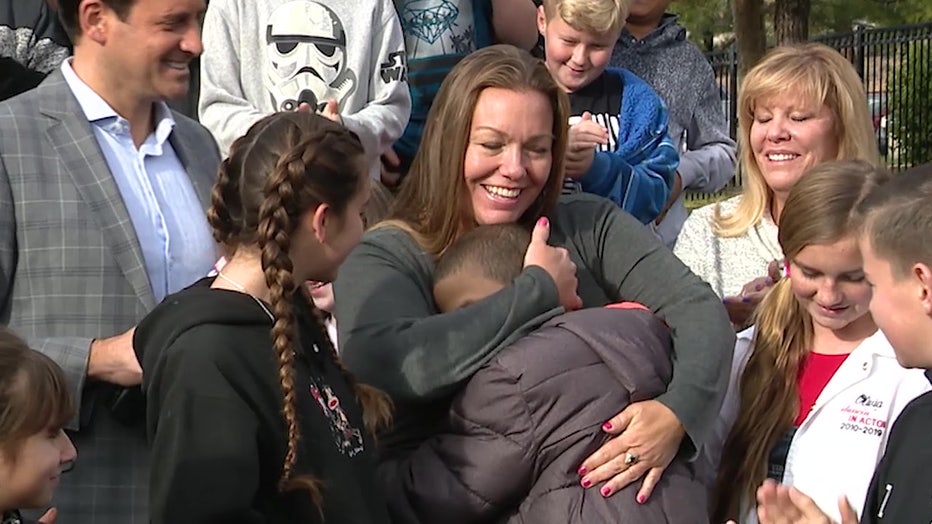 Brianna's coworkers nominated her for FOX 11's School Standouts not just for how hard she works at High Desert, but for how she's kept a positive attitude while hitting a rough patch. Some at her school don't know that last year, Brianna and the kids moved out of their place and into a tiny motorhome, though that hasn't put a damper on their holiday spirit. They have a Christmas tree and all the joy in the world. They're healthy and they're thriving thanks to Brianna's strength.
Mother, volunteer, supermom! Congratulations Brianna Taksony from High Desert School in the Acton/Agua Dulce Unified District for being recognized as one of FOX 11's School Standouts!
A GoFundMe was created to help Brianna and her family.
"We want to return the selfless giving Brianna does every day for her family, her work, and her community," the fundraiser reads. "Donations received would go directly towards the immediate family needs so she can have some breathing room this holiday: rent, utilities, gas, etc. Dreaming big, we would love to secure enough to gift this incredible mama a reliable vehicle so she can save on gas driving her kids everywhere."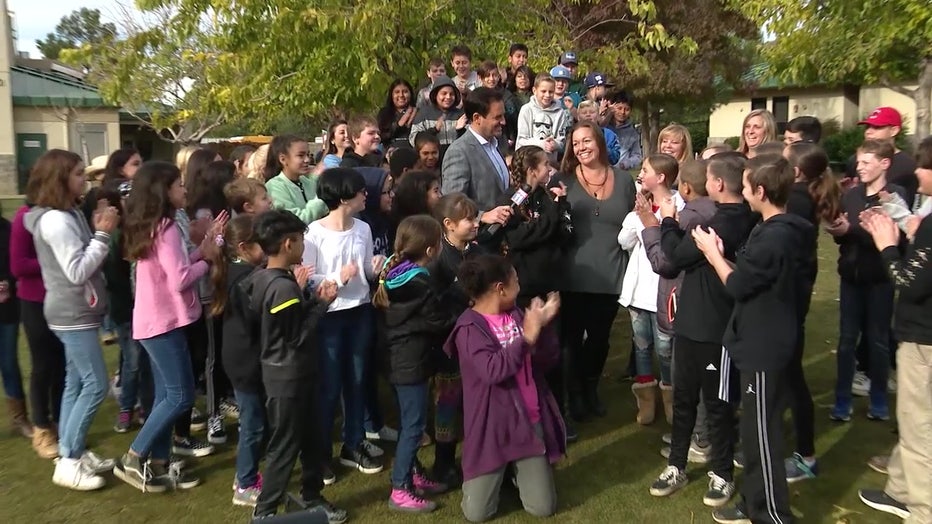 If you'd like to nominate a person or program for FOX 11 School Standouts, head over to FOX11SchoolStandouts.com.