School Standouts: 13-year-old aspiring Olympian taking swimming world by storm
WHITTIER, Calif. - In life, you meet people who you instantly know are destined for greatness. Well, Oscar Cruz from Whittier is one of those people. He is taking the swimming world by storm and he's only 13 years old. 
Oscar's goal is to go to the Olympics one day and he is on track to accomplish that goal. He works out six days a week for 12 hours. Training is a top priority but so is his schoolwork. He keeps his grades up and is a top student at Graves Middle School. But swimming isn't his strongest attribute — the best part about him is that he is polite, kind, humble and dedicated.
He credits his family, school and his community for keeping him so grounded.
Oscar is one of the top swimmers in California and the country for his age group. What is unique about him is that he doesn't fit the stereotypical profile for an elite swimmer. He is the child of immigrant parents that support him and raised him to be a hard worker and it shows both in the pool and in the classroom.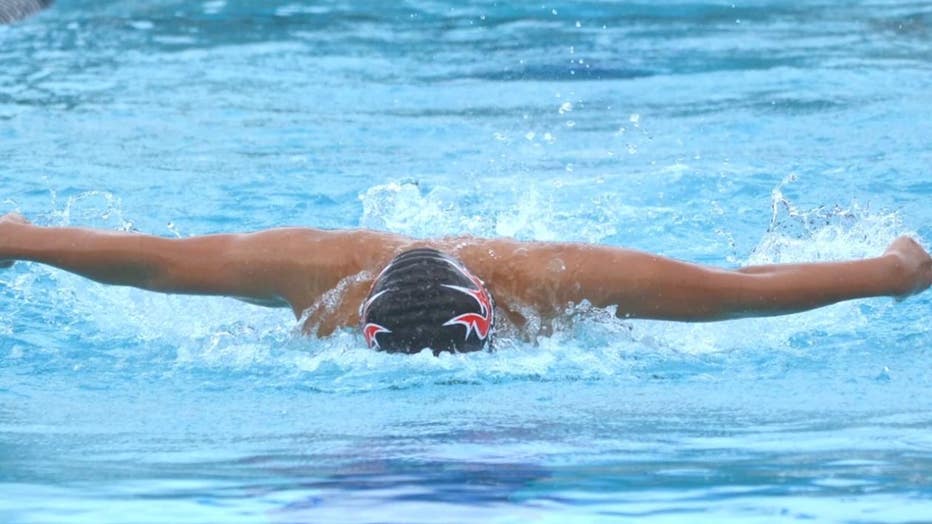 In the South Whittier School District, approximately 88% of the students are identified as low socioeconomic and 42% are English learners. Oscar is a wonderful example to his community and his classmates that zip codes do not dictate or limit the type of the level of success you can attain if you are willing to work for it. Oscar is truly a gold star and will achieve any goals he sets for himself. We can't wait to see you at the Olympics!
If you'd like to nominate a person or program for FOX 11 School Standouts, head over to FOX11SchoolStandouts.com.