4.3-magnitude quake jolts Central California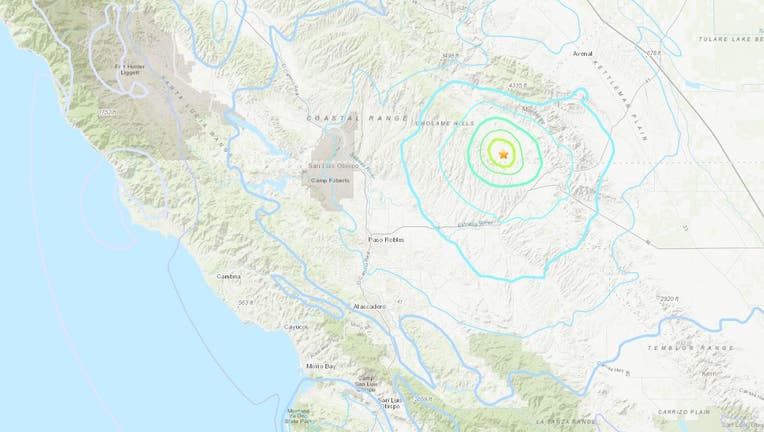 SAN LUIS OBISPO, Calif. - A preliminary 4.3-magnitude earthquake struck near Paso Robles Tuesday morning, the U.S. Geological Survey reported. 
The earthquake was centered near Cholame, nearly 23 miles northeast of Palo Robles, at 10:29 a.m.
The quake, with a depth of nearly four miles, was felt in Monterey and San Luis Obispo counties, USGS said. 
No injuries were reported and there were no immediate reports of damage. 
USGS provides information about earthquakes by state and preparedness information, including helpful information for those in California.